Finding the perfect wedding venue is a big deal! It sets the tone for your whole event, and it's where you'll be spending one of your most important days. You want to make sure that whatever you choose feels like home, offers everything you need, and is in budget. In this post, I'll give you the best tips to make finding a wedding venue easy!
Finding a Wedding Venue
Here's a quick breakdown of all the things we will be looking at, so you can have a quick reference of what's important.
Do you want or need a Wedding Planner?
Create a List of Wedding Venue Options
Decide on your Wedding Venue Priorities
Estimate Your Guest List
Check Availability
Ask to See Real Weddings
Choose a Venue That Fits your Style
Space and Setting
Visit Several Wedding Venues
Consider your guests' needs
What other events will take place at the location?
What's Included and are there Hidden Costs?
What's in the Contract?
Do you want or need a Wedding Planner?
I've written a whole post about if you need a wedding planner, but I'm not going to go into all that right now. Overall, a wedding planner is helpful with planning things like choosing your wedding venue, but they also offer day of services.
If you feel like you need help, hire a wedding planner and do it at the beginning of the process. He or she will be there to give you opinions on wedding venues in your area and have info about pricing, capacity, and other features. Basically, they can do a lot of the work for you.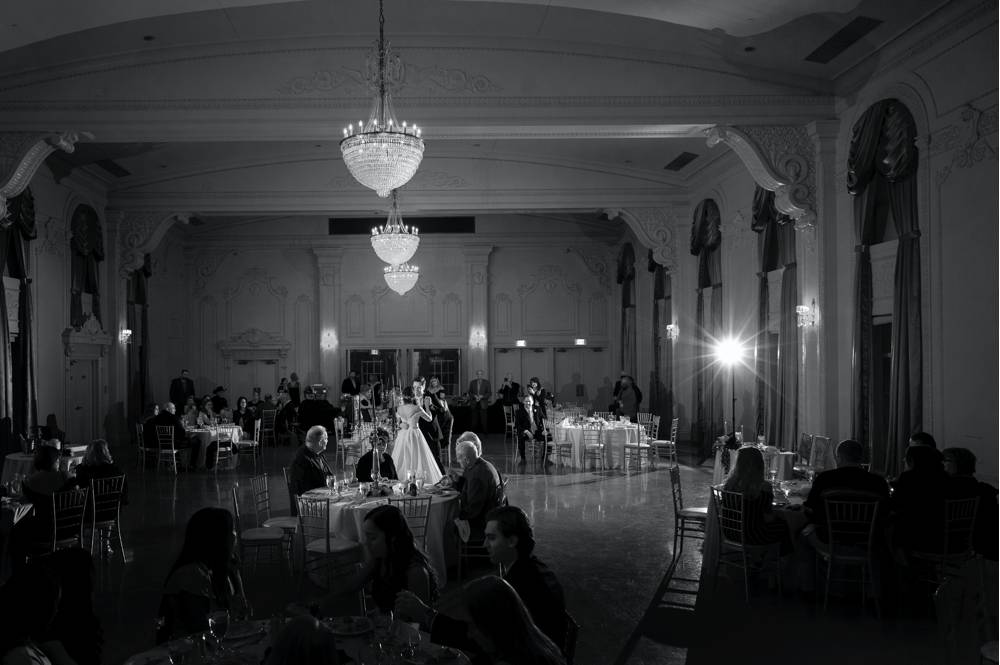 For those of you doing a destination wedding or planning from afar, a planner is a must. They know the location and can narrow down your options. That way, if you do travel for a visit, you will be able to save time and only visit the wedding venues that fit your needs.
Set a Wedding Venue Budget
With weddings, it always seems like we are talking about money. It's so important, though, to set a realistic budget, so you can get everything you want.
If you have an idea of your overall budget, that will help with knowing what you can spend on your wedding venue. There isn't a set rule or amount, but it is usually a good chunk of your budget.
In Northwest Arkansas, you can expect to pay about $4500 on average. In bigger cities, it might be double that cost.
A really good way to get a general idea is to do a quick Google search and just look at the prices of a bunch of venues. Don't worry about anything else right now, just get the numbers. Take a look at the numbers, get an average, and then see how it compares to your overall budget.
Since you are still early in the process, this number might change depending on what you want in your dream venue. You might find that you have to go a little above it, but don't go crazy or you will have to cut something else out later.
Create a List of Wedding Venue Options
As you made your budget, you did some general research. While you're doing that step, make a list of all the wedding venues in your area. At this point, it doesn't matter if you like the location or not. It's just good to have a list of options in front of you.
When you do the rest of the steps and research, you can add notes and mark off wedding venues you don't like. It can be confusing with all the options out there, so it's good to have these notes to look back on.
Decide on your Wedding Venue Priorities
Do you care more about saving money or being able to invite all your family? Would you rather have a big dance party or have everyone sitting outside talking during the reception? There aren't any right answers, but every couple has different priorities and values.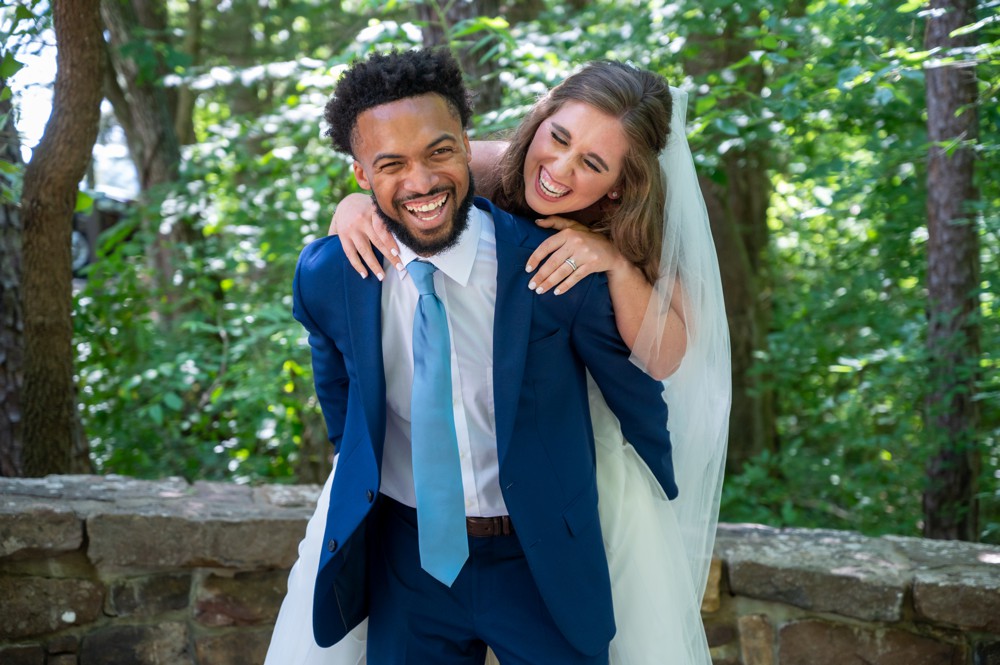 When you start trying to find your wedding venue, you need to know what matters most. Make a list with your future spouse of your top 3 priorities. If a wedding venue doesn't have one or two of them, it should probably be cut from the list.
Estimate Your Guest List
The number of people you plan on inviting will affect which wedding venues you want to consider. Start by getting a general estimate put together. Then, find out the capacity at each venue.
They will often give you a number that was from the fire chief, but do you want to push it to the limit? Would your guests be comfortable getting that close to other people or do they need more space?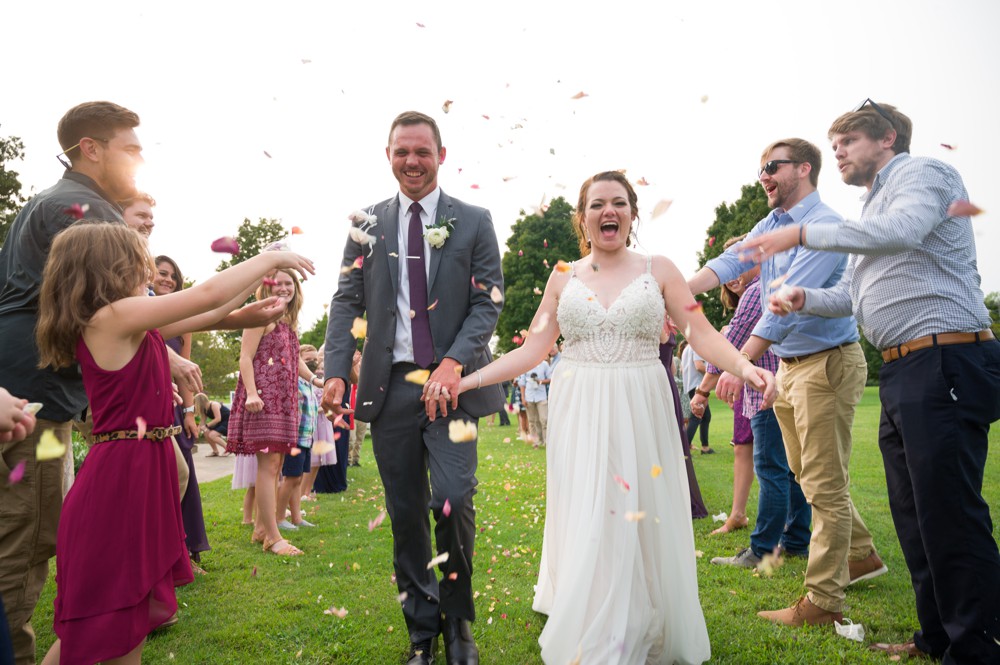 My suggestion would be to make sure you are well under the capacity number they give you. This way, you know there will be plenty of space and you might be able to add people to the guest list later.
Check this out for more info on creating a guest list.
Check Availability
Before you get too invested in your venue search, you need to find out which venues have availability for your wedding date. Some venues will book out two years in advance, so it's smart to start looking and asking soon. Those that choose to plan a wedding in a short amount of time might be out of luck.
If you haven't picked your wedding date yet, that will give you more flexibility. You can adjust your date to fit with the perfect wedding venue.
Ask to See Real Weddings
When you visit a venue, you might find it hard to really imagine what it will look like for your wedding. Usually the places aren't decorated, so you are left with big open spaces.
To get a good idea of what a ceremony or reception might look like, ask to see some photos of real weddings. Most likely they have plenty of images from wedding photographers and other vendors.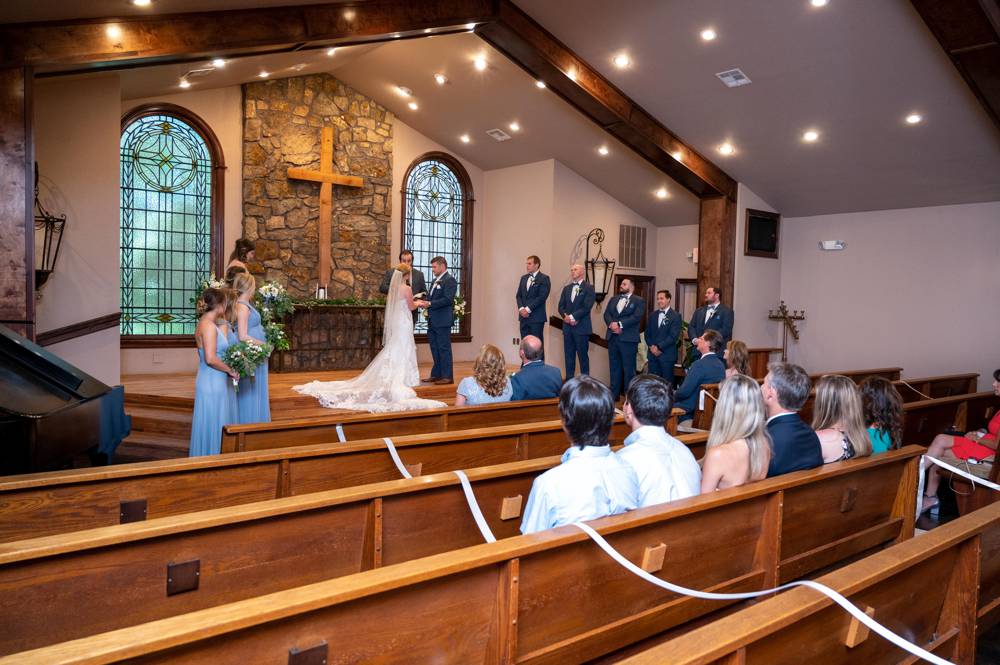 It will also give you a good idea of what works and doesn't work at each venue. You can see from the photos if there is enough space for a dance floor or what an outdoor wedding ceremony would look like.
Choose a Venue That Fits your Style
In the past 5 years, several new wedding venues have opened up, and that's given couples more options. You need to find a wedding venue that fits with your style.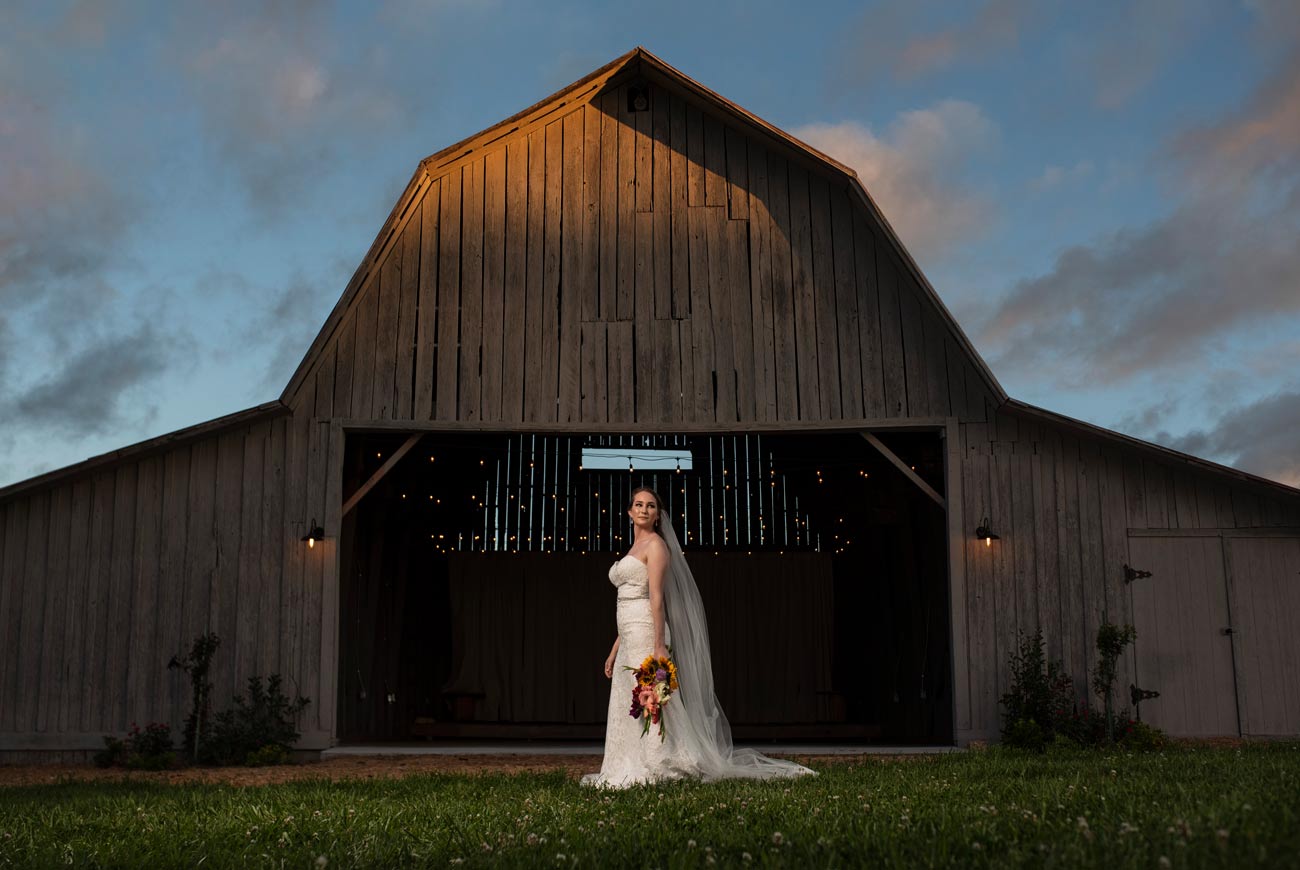 Are you looking for something country or rustic? Then, you'd probably want a barn. Are you looking for something clean and modern? Consider a ballroom. Do you want something small and intimate? Look for a quaint, little chapel.
Space and Setting
Many couples will just look at pictures of the actual building, but I think the space and setting is something that is just as important.
First, do they have an option for an indoor and outdoor ceremony? I think it's nice to have both options in case the weather changes on your big day.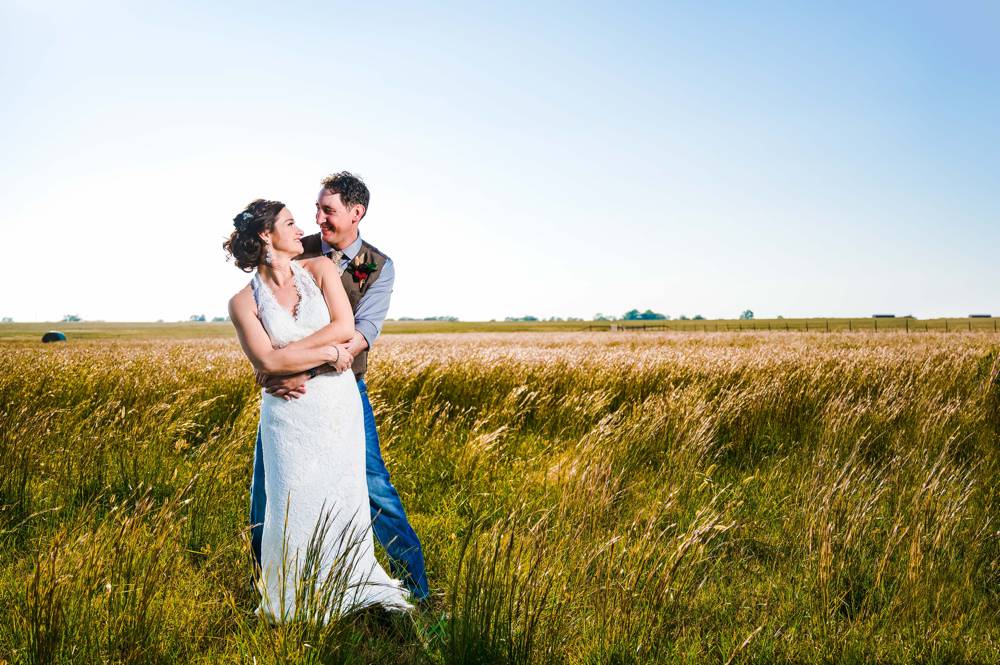 Second, is there enough space to do all of your activities? Maybe you are wanting your friends and family to play Bago but everything is on a hill. Maybe you want some drone footage but the trees hide everything.
Third, are there good opportunities for photos? Do they have a lot of different areas for photos? Are there going to be distractions like people or traffic? Can you get far enough away from the guests to have a private shoot?
Visit Several Wedding Venues
With all things in your wedding planning, it's a good idea to check out all your options with the great amount of vendors out there. When choosing a wedding venue, go visit as many of them as possible.
There's only so much you can find out and experience from looking online. In person, you get to see the actual location and how big everything is. You also get to meet the person in charge. Do they seem like the type of person you can trust for your big day?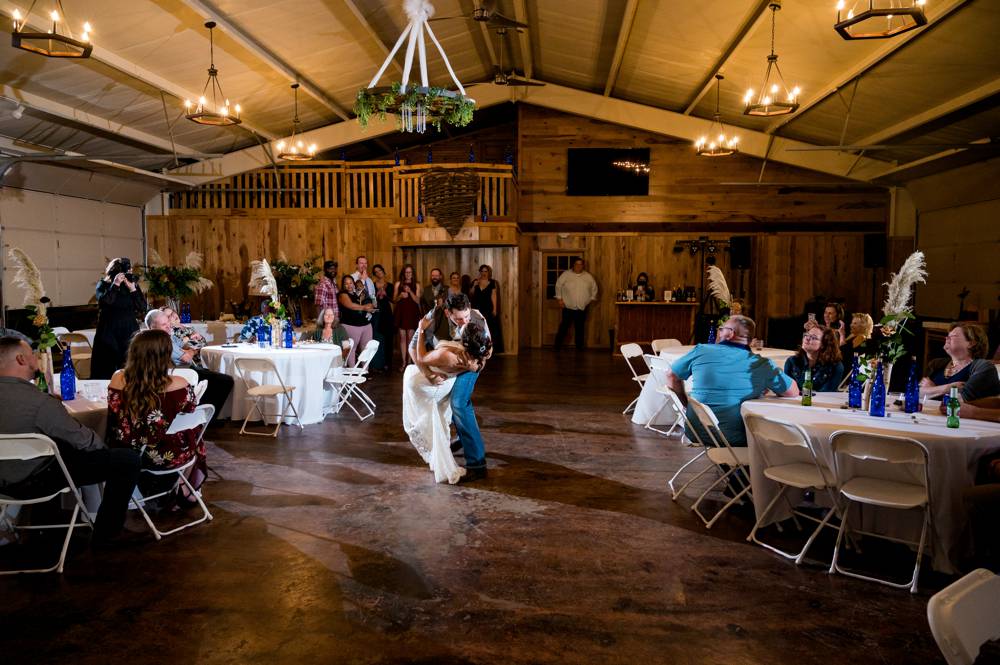 I think this will also help with your gut feeling. When you really get to look and see a venue, you can feel if it's right for you.
Consider your guests' needs
Yes, your wedding is mainly about you, but you also need to consider your guests when doing your wedding planning. Does the venue offer all the things your guests will need to have a good time.
One thing to look at is the seating arrangements. Are things stuck in stone or can you move things around? As I mentioned earlier, some friends and family might want more space, so spreading things out would be a good option.
What about food? Do they have any limits on what food can be prepared there? If they don't have the right equipment on site, your caterer might not be able to prepare everything.
How far away is the nearest hotel? Weddings can last until late, and the last thing a guest wants to do is drive an hour to get to sleep.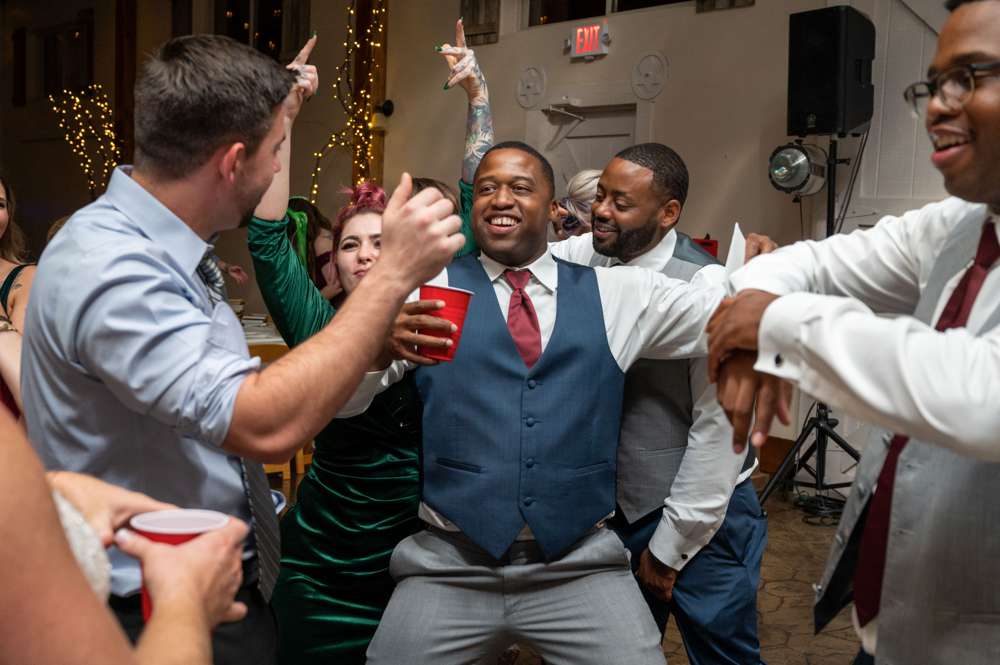 Is there enough parking? There are some wedding venues that have plenty of parking and others where people have to drive around and search and eventually walk to the venue. That's not much fun!
Is there an on-site coordinator there to help? This last week at a wedding, some guests needed extra chairs. I had no idea where they were, so it would have been helpful to have someone there.
What other events will take place at the location?
I traveled to Colorado a few years ago for a wedding, and I was surprised to find out that the venue was having two weddings that day. They were separated by a small area, but could have easily mixed.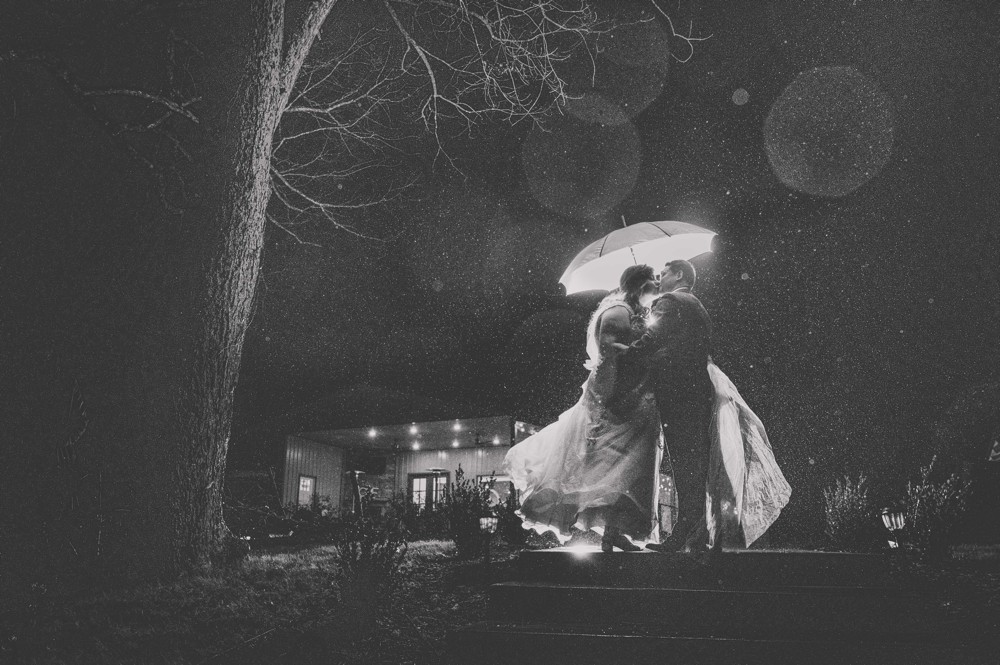 When you rent your wedding venue, will you have to deal with other events? Will there be other people and weddings happening that day? Will other random events like football games affect things like traffic or hotel rooms?
What's Included and are there Hidden Costs?
There are lots of things to consider when you are looking at wedding venues. Make sure you know if there are any hidden costs. That would really stink to get a bill at the end of the night or a month later.
A good question to ask is what is included. Do they provide things like tables, chairs, table clothes, or clean up at the end of the night? Those things might seem small, but it could cost you another thousand dollars or more.
I'd also ask them if most couples end up having to pay anything extra. This way, they will tell you about any hidden costs.
What are the Wedding Venue Rules?
Each wedding venue is different, and that means they have different rules and expectations. Find out what they allow you to do and if there are any major restrictions.
This could be something like the exit. Do they allow you to use sparklers or confetti? Some are worried about the venue getting burned down and others don't care.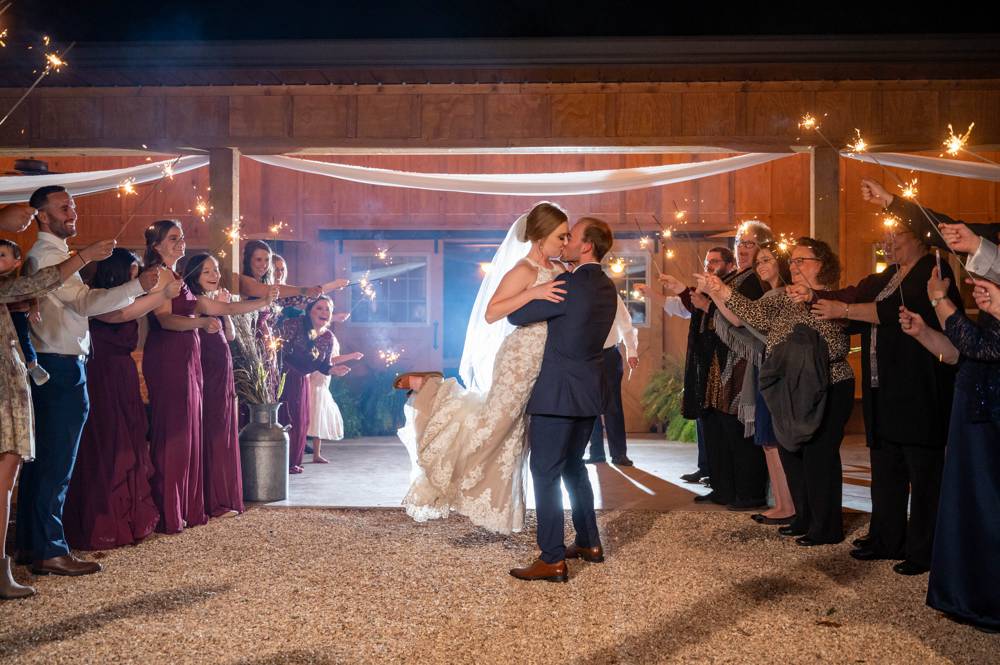 Be sure to find out what type of alcohol is allowed at the location you are considering. Can you serve beer and hard alcohol? Do you have to have a bartender? Are you free to bring in your own alcohol or is there a fee?
Also, what time must you be out? Some venues are earlier like 10 and others go until midnight or later. That will give you an idea of the price you are paying per hour.
What's in the Contract?
Every real wedding venue will have you sign a contract. Make sure you read it and ask questions. If not, you could find yourself in a lot of trouble.
Will you be responsible if some drunk guests fall and break something? What happens if you want to change the date? Do you lose your deposit or can you pick a new date without a fee?
Be Who You Are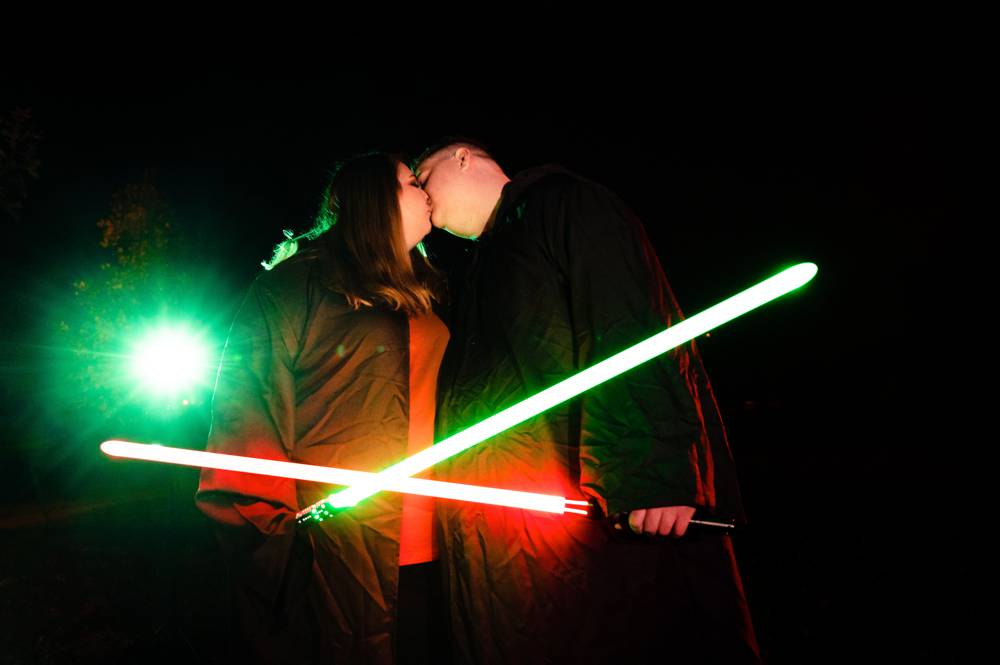 In the end, you need to be who you are. It's ok to get ideas from Pinterest or see what another bride did, but pick a wedding venue that connects with who you are and what you want. Getting married is the beginning of your life together, and a large part of that wedding day will center around the wedding venue. It's an important decision, but you've got this!